Who we are
Interfos (FOS = light in Greek) is a Greek lighting company established in 1987 which designs and manufactures lighting fixtures, serving the Professional and Architectural Lighting Market for more than two decades.
OUR FACTORY
Our factory is located in Patras, Greece. Patras is the most important port with connections to Italy and the largest city of the Peloponnese with 168 034 inhabitants according to the 2011 Census. The urban area of Patras is the third largest in Greece. Patras is the capital of the prefecture of Achaia, the Region of Western Greece.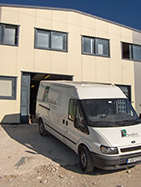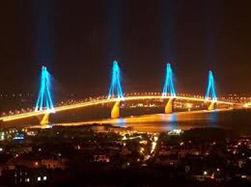 OUR HISTORY

Our expertise:
Manufacturing of LED lighting fixtures for indoor and outdoor use, of architectural design for professional illuminative needs.
Design and validation of vertical integrated lighting solutions from general concept to final production plans.
Design and implementation of specialized electronic circuits for LEDS to deal with high tech innovative LED lighting products.
High quality standards adopted as its major driving force.
Our principles:
Quality excellence.
High environmental conscience and strong belief in improving quality of life, dealing with products that reduce energy consumption.
Our client's satisfaction is the center of everything.
We offer technical and design advice for assuring the best lighting result for each area.
Any kind of project, regardless its scale is always executed with the same commitment and passion for perfection.